Note: It is not generally recommended to edit paychecks after payroll has been generated; we recommend editing time entries and then regenerating a paycheck so all reports and summaries match.
Step-by-Step Instructions
1. Open the paycheck you would like to edit
Using the Search Paychecks screen, find and select the paycheck you would like to edit by clicking on its line item.
2. Click on Edit
From the page header in the upper right, click on the blue Edit link.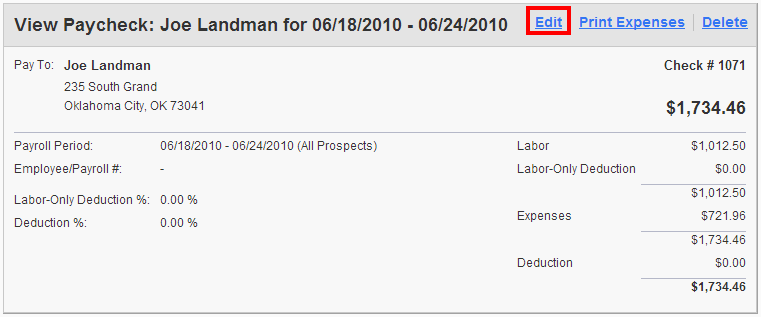 3. Make any desired edits.
Make changes to the Check # or Amount, and click the green Save button at the bottom. To exit without making any changes, click the blue Cancel link.