Editing Existing Roles
Roles are made up of a list of permissions that are granted to users that are in the role. This article goes through adding and removing permissions from an existing role.
Step-by-step instructions
Follow the instructions below to add or remove permissions from a role that is already in the system.
1. Click on Admin
Only users with Admin rights are able to exist Roles. To begin, click on Admin in the upper right corner.

2. Click on Roles
Under the Security heading, click on Roles.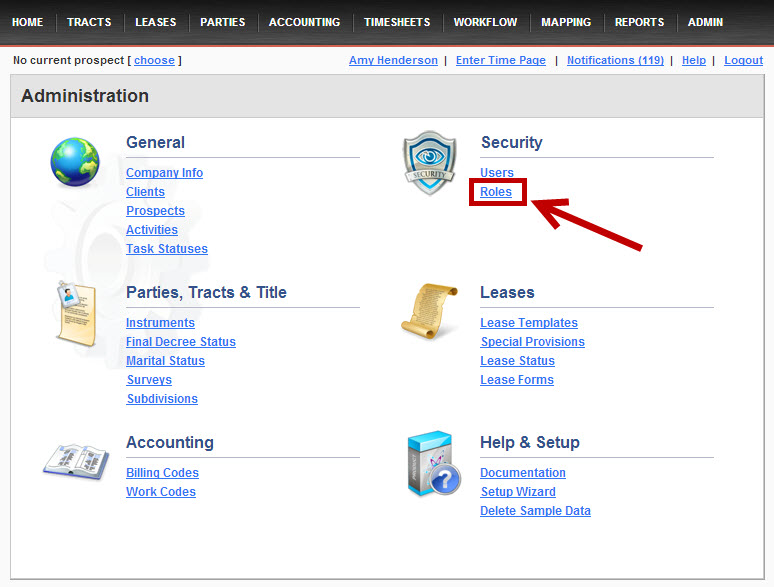 3. Click on the name of the Role you would like to edit
Click anywhere on the line item of the existing Role you would like to edit.

4. Make necessary changes
To add a permission to the role, check the box to the right of the permission. To remove a permission from the role, uncheck the checkbox.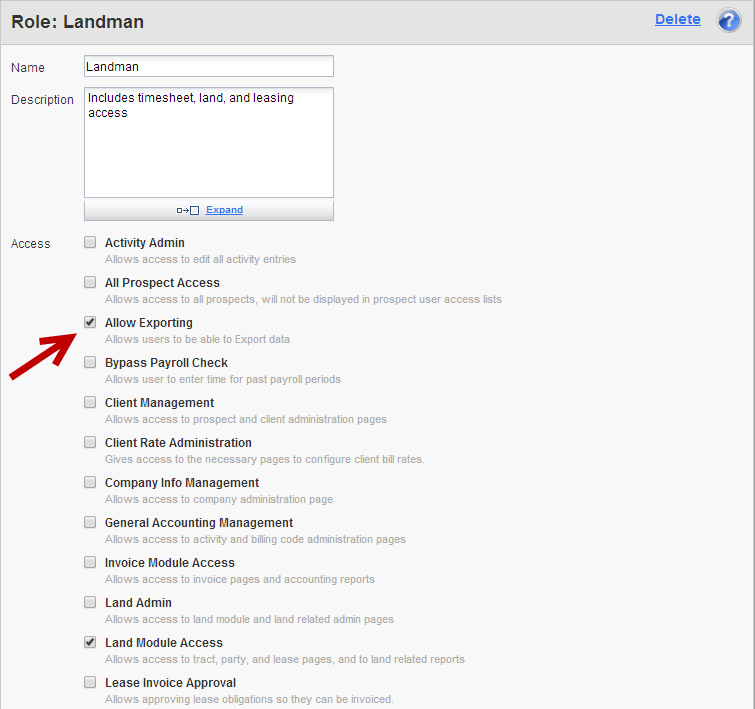 5. Click Save at the bottom
Scroll to the bottom of the page and click the green Save button.