Exporting Payroll to QuickBooks
Follow the steps in this article to learn how to export payroll data to QuickBooks Desktop.
1. Click on Accounting button from the menu bar

2. Click on Payroll (1099)

3. Find the Paychecks to export and click the Export Selected link
Use the filters at the top of the page to find the paychecks you want to export to QuickBooks. Next, check the boxes to the left of the paychecks or check the uppermost checkbox to select all paychecks displayed. Next, click on the Export Selected link near the top of the page.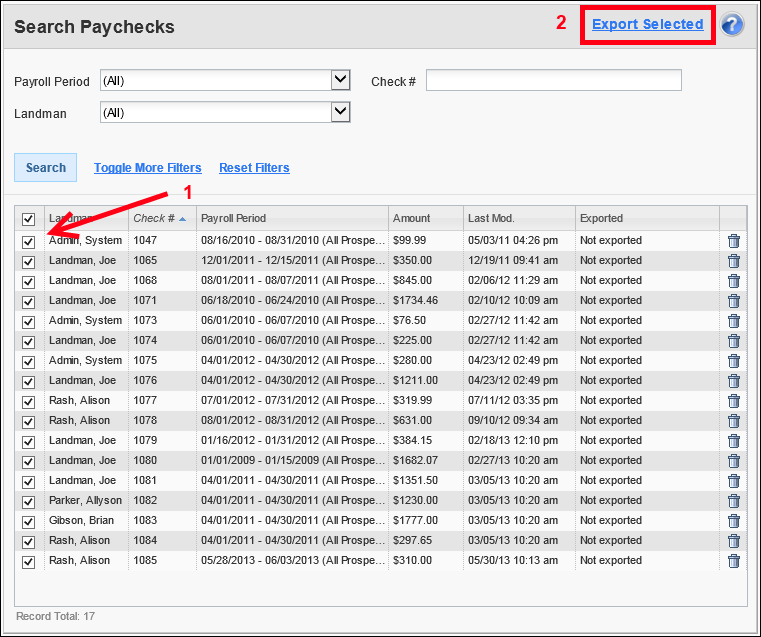 4. Select QuickBooks from the drop-down menu and click the green Export button
On the Export Data message box, click the dropdown menu and select QuickBooks from the options. Click the Export button.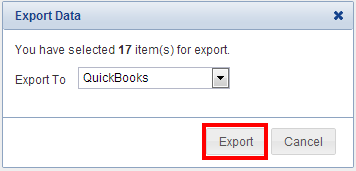 5. Select options on Export Paychecks screen
On the Export Paychecks screen, choose the date you would like to display in QuickBooks and whether you would like to export the paychecks as Checks or Bills in QuickBooks. Also, check the "Use QuickBooks Check Numbers" checkbox if you would like to use your next check number in QuickBooks. Finally, click the green Export button.