Linking Clients to Customers in Landboss
Step-by-Step Instructions
1. Click on Admin
In Landboss, click the Admin button on the menu bar.

2. Click on Clients
Click the Clients link.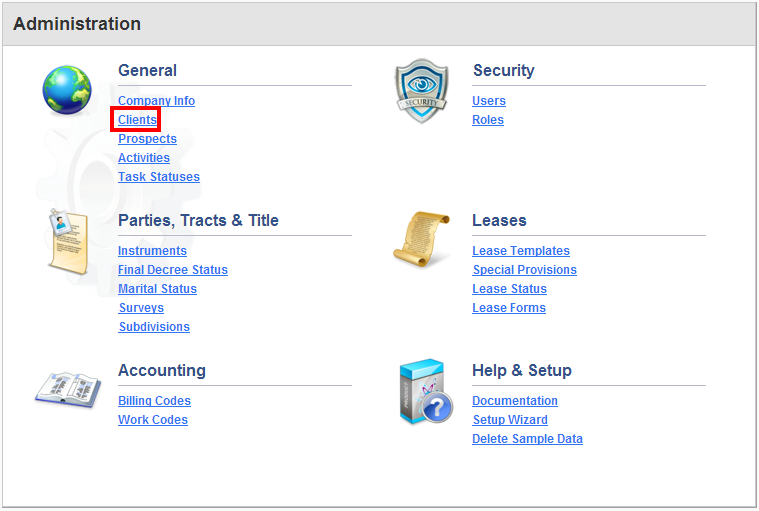 3. Click on the Client's name
Select the Client you would like to link to QuickBooks by clicking on the client's name.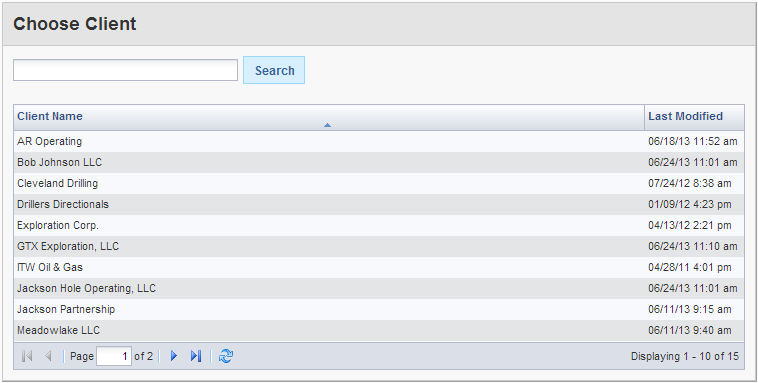 4. Click on Accounting Setup tab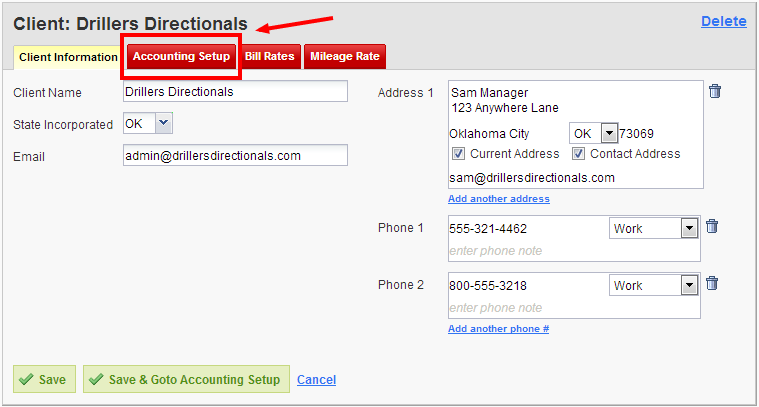 5. Click Set Customer in the QuickBooks Customer Setup box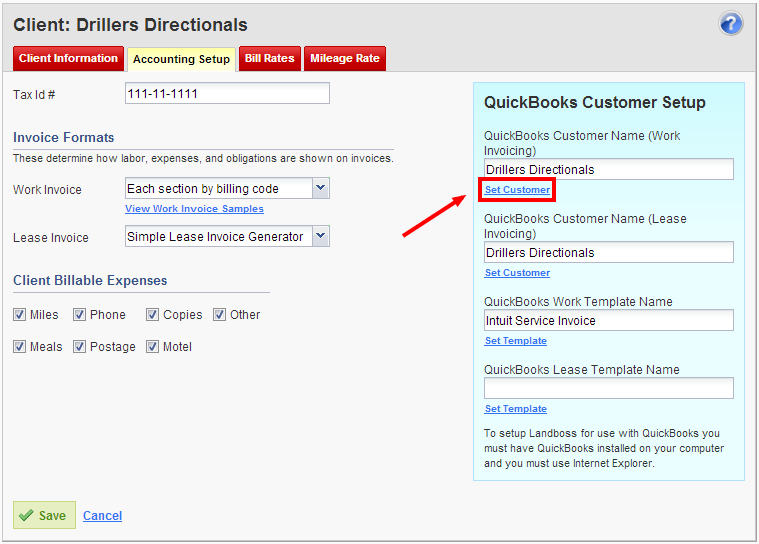 6. Choose Customer in QuickBooks
Click on the Customer's name in QuickBooks that you would like this Client in Landboss to map to. To transfer the customer's Contact Info from QuickBooks
to Landboss, check the Import Contact Information checkbox.
If you have Jobs in QuickBooks, you can link those to Landboss in the Linking Prospects to Jobs in QuickBooks article.