Mapping Tracts - Uploading an Image
If you have an image file, you can upload it to Landboss and it will replace the interactive map for this tract. Supported file formats are .tif, .jpg, .png, and .gif.
Step-by-Step Instructions
1. Click on Choose File
In the bottom right corner, click the Choose File button.
2. Select the image file from your computer
Find where the image file is stored on your computer and open it.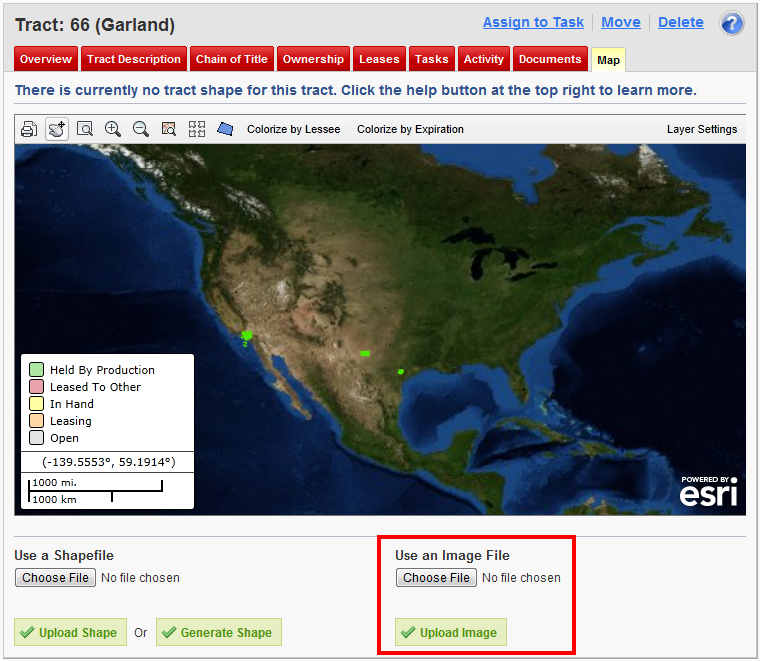 3. Click the Upload Image button
After completing Step 2, click the green Upload Image button to upload the file.