Merging Parties
If you have duplicate parties, you can merge them via the Parties page. Watch the video in this article or follow the step-by-step instructions to learn how to merge duplicate parties in Landboss.
1. Click on Parties from the menu bar
2. Search for one of the parties to be merged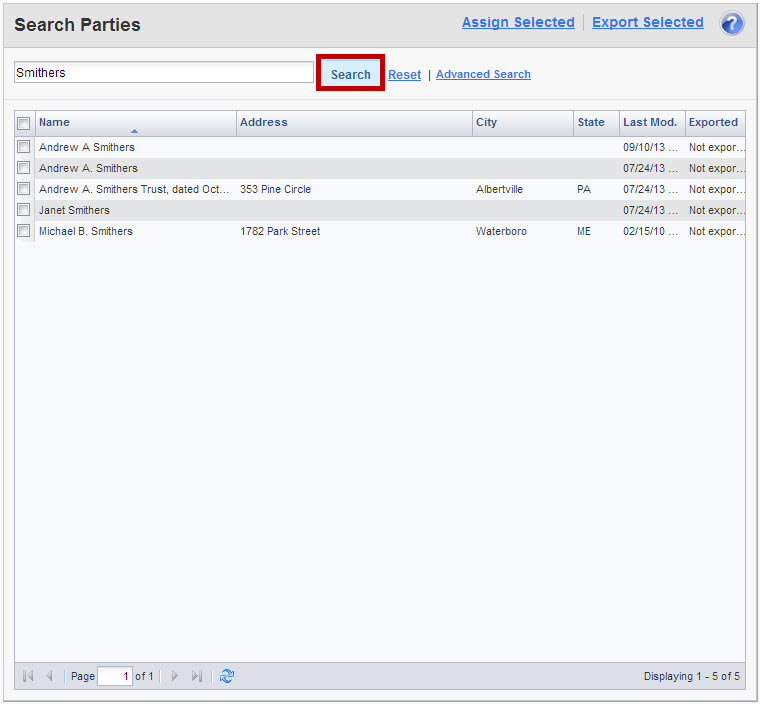 Oftentimes, searching for only part of a party's name is helpful. For example, searching by a party's last name will pull up all results, as opposed to adding a first name, which might limit your results.
3. Click on that party's name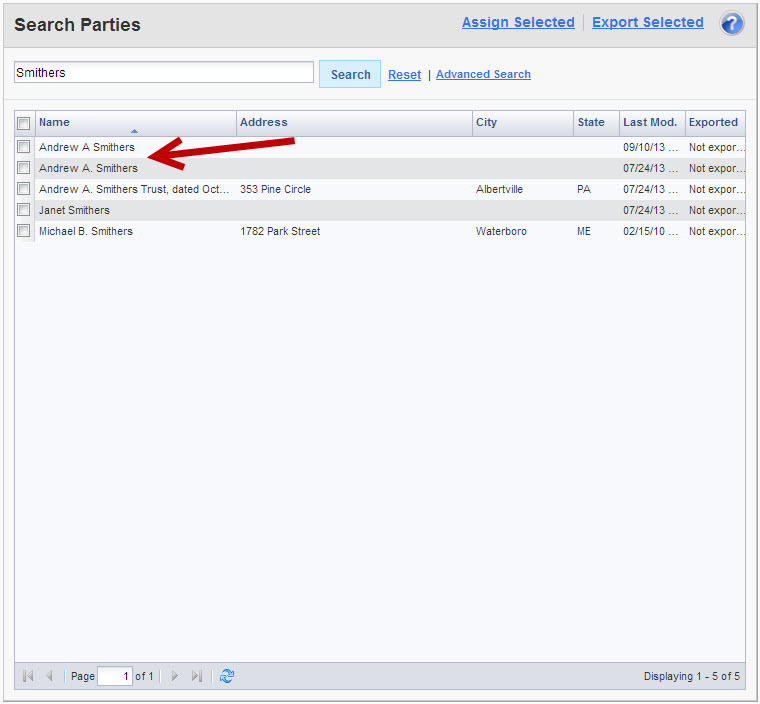 Clicking on either party's name will work, as we'll be given the option of which party we'd like to keep in Step 6.
4. Click on the Merge link in the upper right corner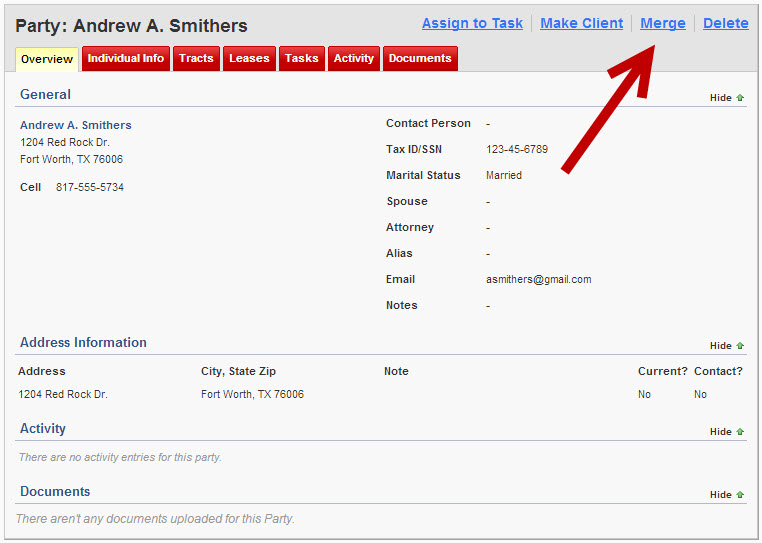 5. Enter the other party to merge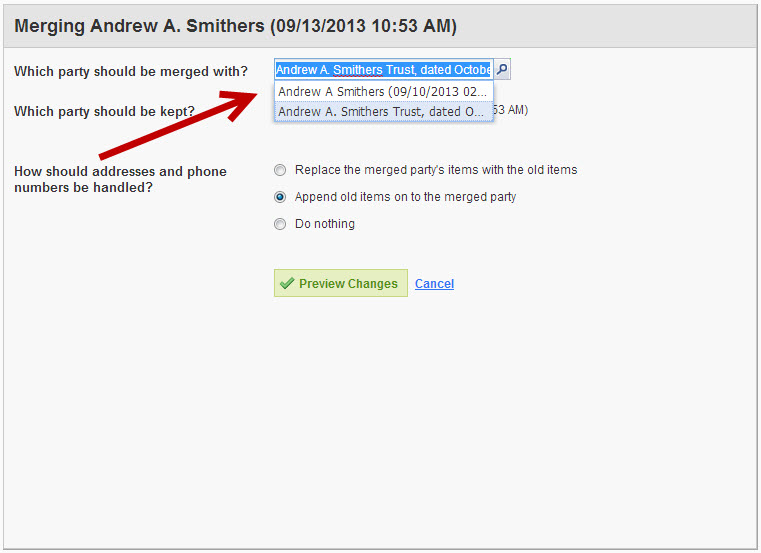 6. Select which party you want to keep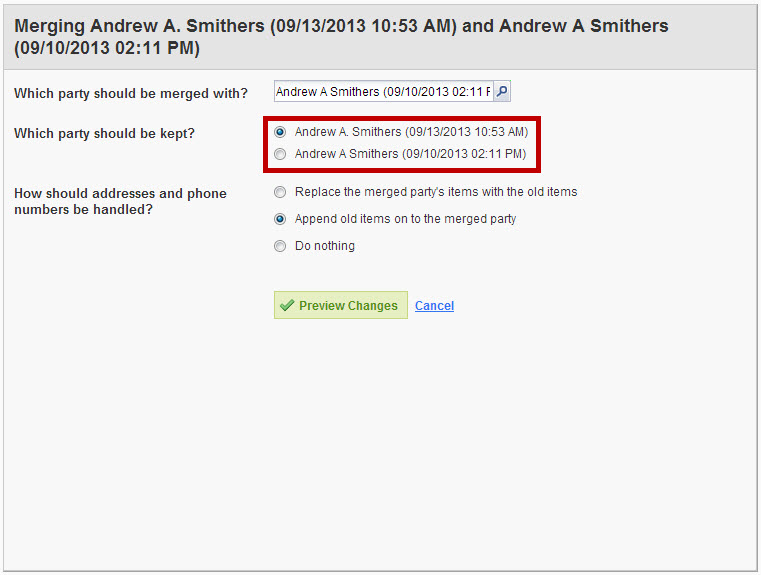 Click on the radio button to the right of the name of the party you would like to keep.
7. Tell Landboss how to handle addresses and phone numbers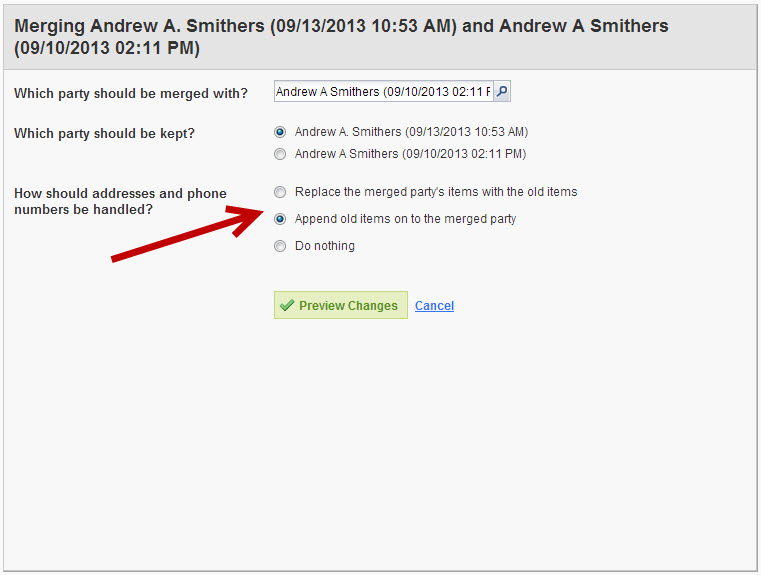 There are three options; replace the merged party's items, append the old items on to the merged party, or do nothing. Choosing the Append option will add all the addresses and phone numbers together; for example, if each party had an address, there would be two addresses for the merged party.
8. Click Preview Changes button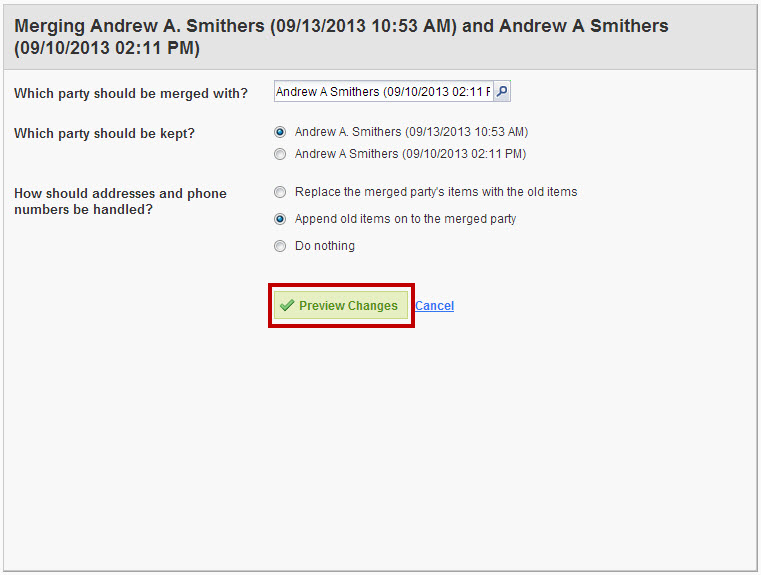 9. If satisfied, click Save Changes button
If not, click Cancel.