Ownership Checks can be added to tracts to prevent duplication of work. The User who last checked the tract's Ownership, as well as the book and page of the last instrument checked, will appear on the Ownership Report.
Step-by-Step Instructions
1. Open the tract
Open the tract you'd like to add an ownership check to and click on the tract's red Ownership tab.
2. Click the Update link
Above the Owners grid, click on the Update link.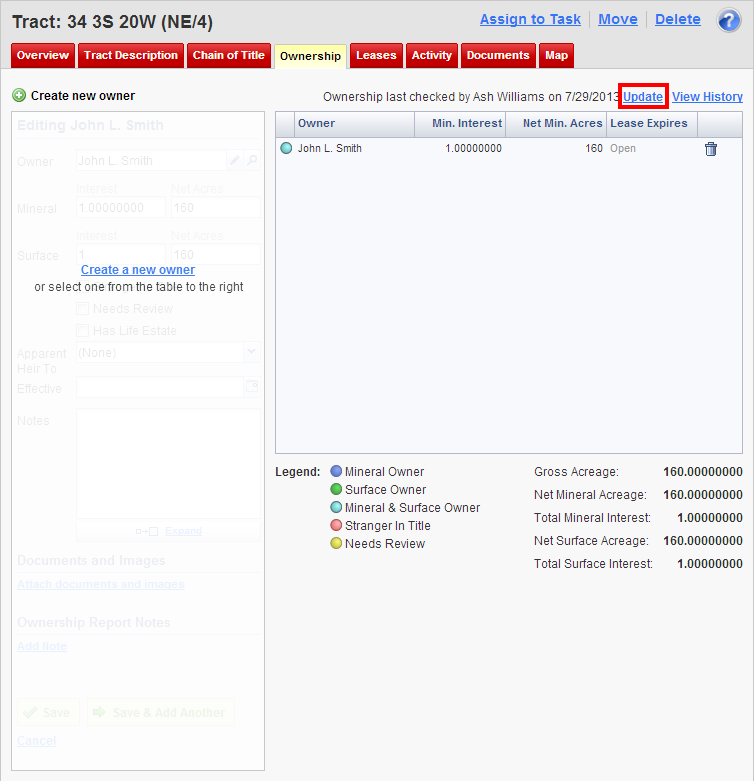 3. Add the necessary information to the Update Tract Ownership Check Status
Enter the Users with appropriate permissions can also add ownership checks from a 3rd Party.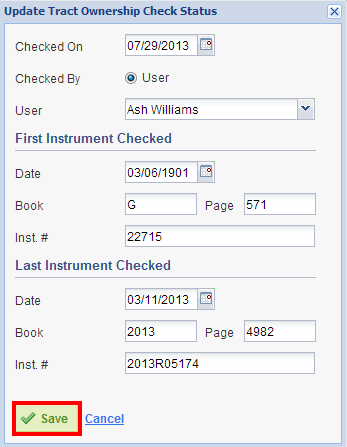 4. Click Save
Viewing Previously Entered Ownership Checks
To view existing Ownership Checks, click on the View History link. Next, click the line item of the ownership check you'd like to view. Users with the appropriate permission may also delete an ownership check by clicking the trashcan icon.