Reviewing Time for Specific Users
This article will guide you through setting up a user as a time reviewer for one or more other users in Landboss.
To set an individual as time reviewer for another individual's time entries, you will need to go to the Time Reviewer's user profile, then to the Time Review Setup tab. On that tab, you will check the boxes of the users that this person needs to review.
A Time Reviewer must have access to a time entry's prospect or they will not be added as a time reviewer for those entries.
1. Click on Admin from the Menu bar

2. Click on Users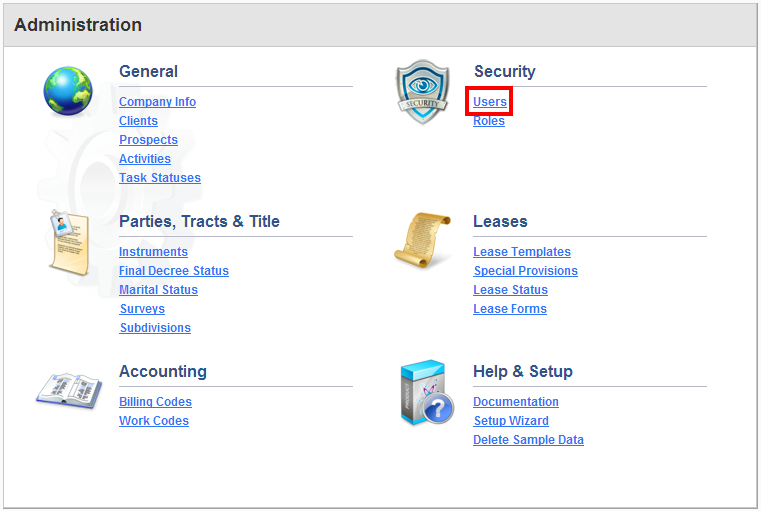 3. Click on the name of the person who will be the Time Reviewer

4. Click on the Time Review Setup tab

5. Check the names of the people this user is responsible for reviewing

6. Click Save at the bottom of the page