Note: A user's permissions will dictate what is visible to him on this page.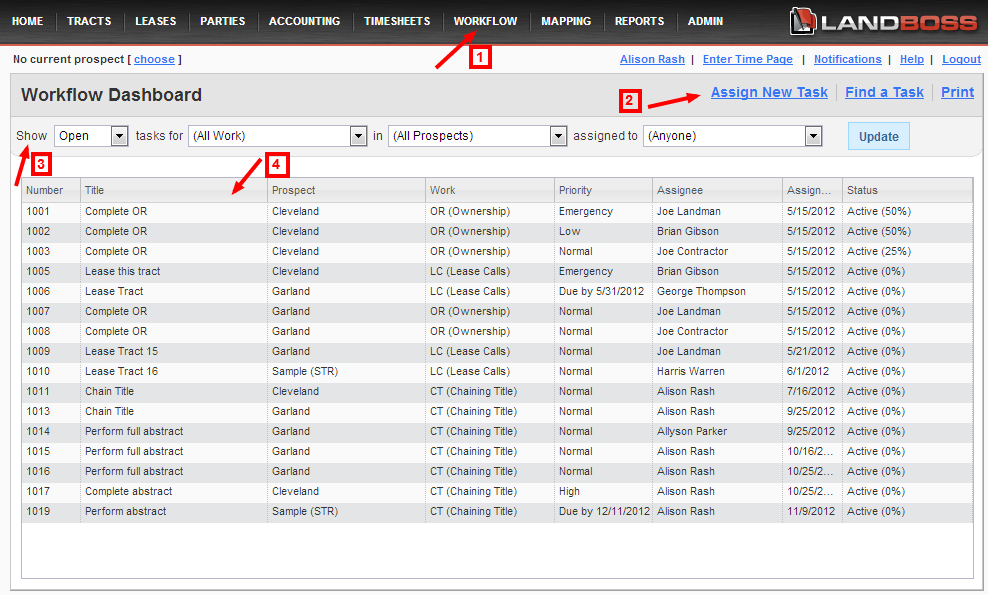 [1] Access the Workflow Dashboard and associated features by clicking Workflow on the menu bar.
[2] Create a new task by selecting Assign New Task or find by existing task by selecting Find a Task.
[3] Use the drop down menus to filter through tasks that have already been created in the system, whether they're open or have been finished or closed. Users with appropriate permissions can also sort tasks by what user the task is assigned to.
[4] Click on any of the column headers to sort the results in descending order. Click again to resort in ascending order.