Uploading a Shapefile
You can upload a Shapefile to Landboss and use it as your tract shape. To correctly map a Shapefile on a tract, it must use the WGS 1984 Web Mercator coordinate system.
1. Click Choose File
In the bottom left corner, click the Choose File button.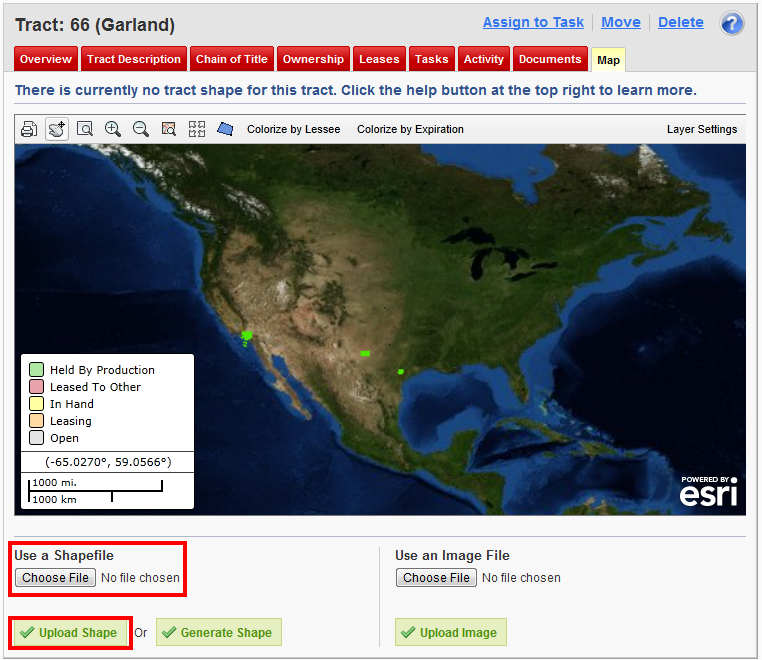 2. Find the Shapefile on your computer
3. Click Upload Shape
After completing Step 2, click on the green Upload Shape button.