Editing an Existing Lease Status
1. Click on Admin from the menu bar. Next, click on Lease Status.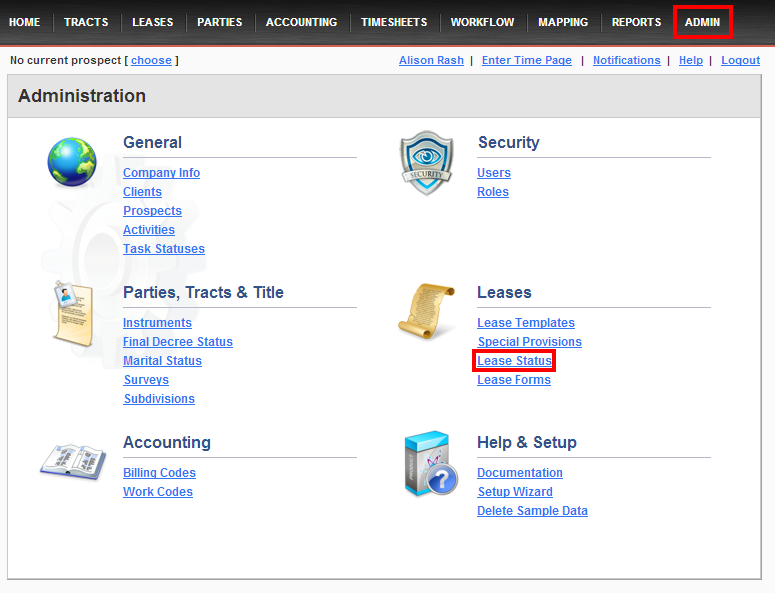 2. Click on the lease status you would like to edit.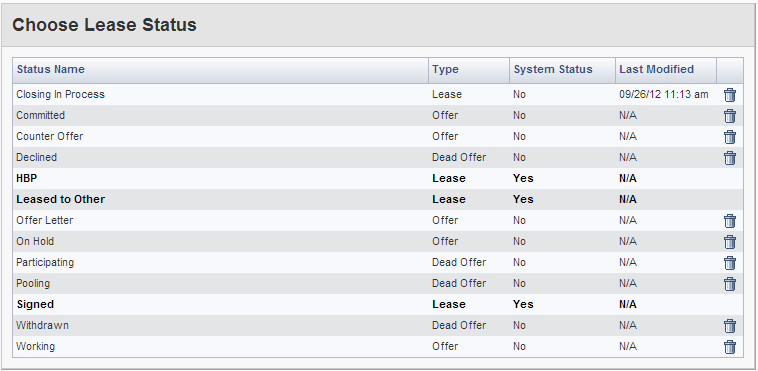 3. Make desired changes to the lease status and click Save.

Note: Leases in bold on the Choose Lease Status page cannot be edited or deleted, as they are system leases and have special functionality associated with them in the system.