What do I do if I'm locked out of my account?
If you enter an incorrect password too many times, Landboss will temporarily lock your account for security reasons. This article goes over the various ways you can unlock your account.
If your account has been locked, you'll be alerted on the login screen.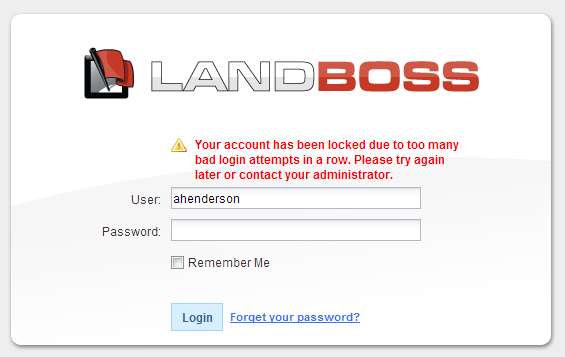 How do I unlock my account?
There are four ways to clear out bad login attempts:
After several minutes, the bad login attempts will be cleared and you can try logging in again
Have an administrator change your password
Use the "Forgot your password?" link. See What do I do if I forget my password? to learn more
Submit a request to Landboss Support